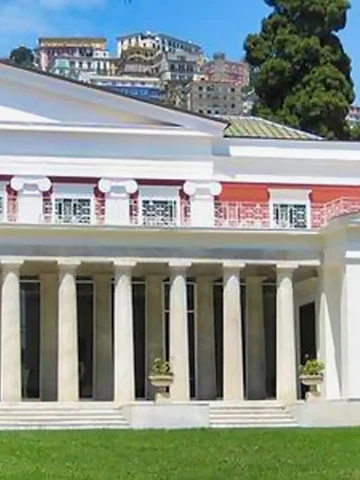 Spend no time in queues with skip the line tickets to the house-museum of Villa Pignatelli.
Discover marbles, porcelains, silverware, and bronze statues, including Narcissus by Vincenzo Genito.
Step into the lives of aristocratic families who lived there: the Acton, the Rothschilds, and the Pignatelli.
Explore an art collection showcasing gems ranging from the 16th to the 18th centuries.
See 2000 volumes and over 4000 records of lyric and classical music in the fully furnished library.
Learn about the members of the Pignatelli family through a collection of interesting photographs.
Come across carriages and buggies from various manufacturers in the late 19th century.
Note: Entry is free on the first Sunday of each month.
These tickets can't be cancelled or rescheduled.